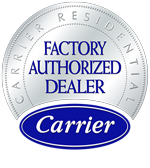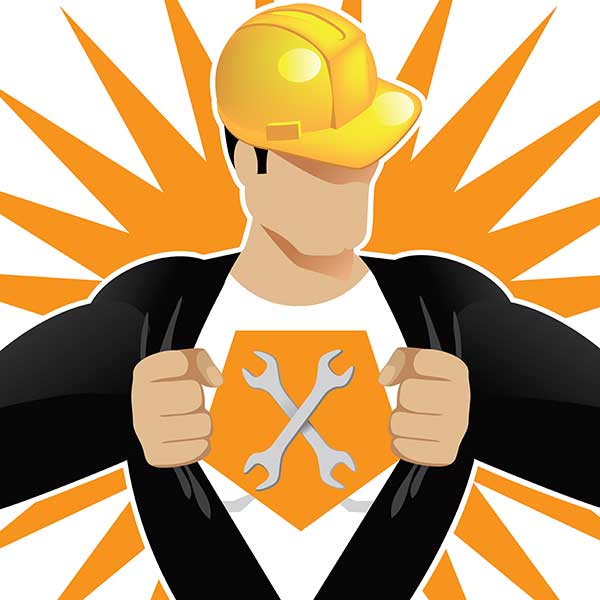 We are heating and cooling professionals! We maintain a high level of quality among our staff. All of our installers and technicians are trained on a regular, on-going basis. We, and they, are certified by the following industry organizations:
Fully Insured
Licensing Number: LA State Mechanical License 31488

Carrier Factory Authorized Dealer
Carrier Factory Authorized Dealers are the home heating and cooling experts to turn to. They are your single resource for everything you need -- from tailoring your ideal comfort system to installation, service and beyond.
Look for the Carrier Factory Authorized Dealer seal of approval -- it means your dealer has met our rigid criteria for quality. In fact, Carrier offers you a 100% satisfaction guarantee when you purchase your Carrier equipment from a Factory Authorized Dealer. It's your sure sign of an air conditioning and heating system dealer that will provide you with superior products, intelligent insight and the ultimate service.
Becoming a Carrier Factory Authorized Dealer is no easy feat. Only those expert heating and air conditioning dealers who meet our highest standards and closest scrutiny -- not only for their technical expertise, but also for their business practices and customer service quality -- earn the Carrier Factory Authorized Dealers distinction.

North American Technician Excellence (NATE)
North American Technician Excellence (NATE) is an independent, third-party organization that develops and promotes excellence in the installation and service of heating, ventilation, air conditioning, and refrigeration equipment by recognizing high-quality industry technicians through voluntary testing and certification. Our technicians have passed the rigorous testing necessary to qualify as NATE Certified Technicians.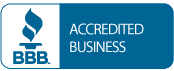 The Better Business Bureau (BBB) system in the U.S. extends across the nation; coast-to-coast, and in Hawaii, Alaska, and Puerto Rico. Since the founding of the first BBB in 1912, the BBB system has proven that the majority of marketplace problems can be solved fairly through the use of voluntary self-regulation and consumer education.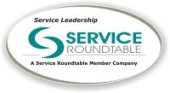 SERVICE ROUND TABLE
The Service Roundtable is a revolutionary organization founded by a collaboration of leading contractors to share information and help other contractors improve their sales, marketing, operations and profitability. For a very low monthly subscription, contractors are provided with a variety of business tools, such as direct mail letters, brochures, sales literature, training material, pricing spreadsheets and more.

THIBODAUX CHAMBER OF COMMERCE
The Thibodaux Chamber of Commerce connects the community in three ways: promoting fee enterprise, building relationships within the community, and acting as a resources to the younger generation through mentorship.
The Accrediting Board of the U.S. Chamber of Commerce designated the Thibodaux Chamber of Commerce as an Accredited chamber. Accreditation indicates that a chamber of commerce operates under effective organizational procedures and contributes to significant positive change in the community. To achieve this standing, we performed an intensive self-assessment of our operations in nine areas of work, including governance, government affairs, and technology.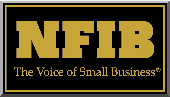 NATIONAL FEDERATION OF INDEPENDENT BUSINESS
The National Federation of Independent Business is the leading small business association representing small and independent businesses. A nonprofit, nonpartisan organization founded in 1943, NFIB represents the consensus views of its members in Washington and all 50 state capitals.
NFIB's mission is to promote and protect the right of our members to own, operate and grow their businesses. NFIB also gives its members a power in the marketplace. By pooling the purchasing power of its members, the National Federation of Independent Business gives members access to many business products and services at discounted costs. NFIB also provides timely information designed to help small businesses succeed.

LOUISIANA HEAT PUMP ASSOCIATION
Member Code of Ethics:
I will have the integrity to say no to a job when it will do an injustice to the customer, my profession or me.
I will prepare a heat loss and heat gain calculation in accordance with accepted industry methods and abide by applicable codes when installing a new or add-on system.
I will discuss with the customer the characteristics of a heat pump system before completing a sale.
I will install or modify all air distribution systems according to recommended industry standards.
I will install and check the operation of all equipment according to manufacturer's recommendations.
I am committed to take advantage of new service techniques and changes made available by manufacturers or by the LHPA.
I will acquaint the customer with the system operation, owner maintenance procedures and steps that should be taken before calling for service.
I will promptly arrange to provide service by a qualified technician upon receipt of a customer's request.